Interesting choice of graffiti for a warm and land-locked city.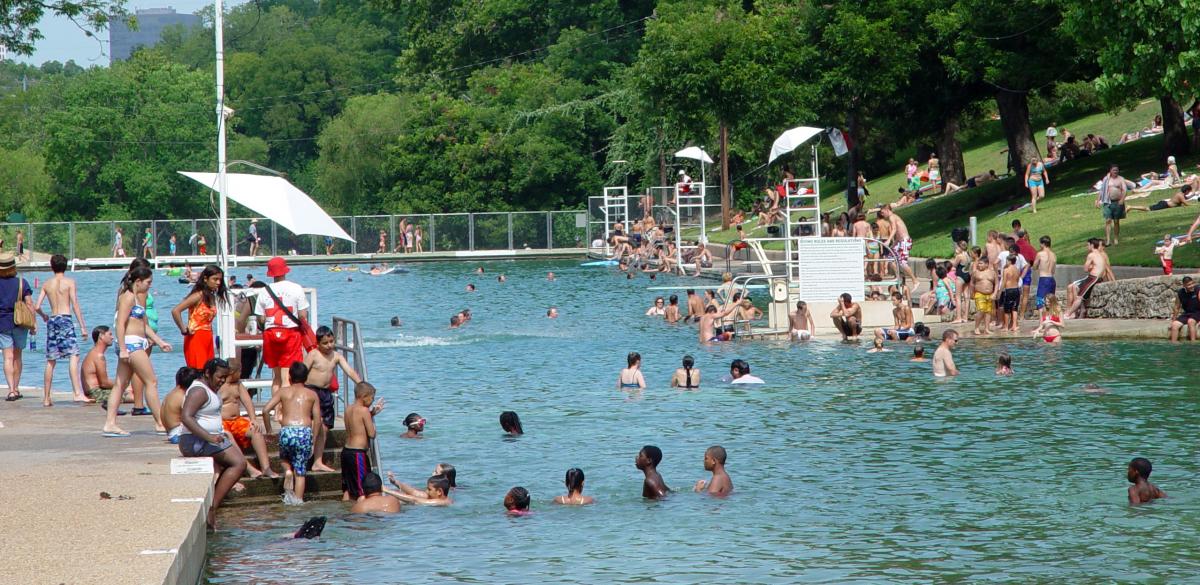 Finally made it to Barton Springs this summer~as zippy and refreshing as I remember.
And then! Finally made it to the
Zilker Summer Theatre
Got there early to snag prime blanket territory and got to watch the stage crew do final cleaning and prop placement.
Lying under the large oaks of Texas, listening to the orchestra tune up is a rather nice way to spend a sultry evening.
Incredible full moon rise during the opening scenes of the musical.